Smoky eyes are an excellent choice for your everyday makeup, but you can also wear it for a special occasion.
As we know, brown is a completely versatile color; looks good on light eyes, blue or green, and darker eyes too, such as black or hazelnut. One of the benefits from smoky eyes is that they make your eyes look bigger, giving also a dramatic style but without been as intense as black smoky eyes.
The technique for a brown smoky eyes makeup is very simple and the best thing is that you only need 5 elements:
Brown eye pencil.
Brown eyeshadow.
Bronze eye shadow.
Skin makeup foundation for eyeshadow.
Set of brushes
Before we start with the technique, we should get our eyelids ready in order to get our makeup last longer and looking perfect during hours. There is nothing more frustrating than finish your perfect makeup in the morning only to see that it has vanished before lunch!
In order to get the makeup to last longer, you should apply an eyeshadow makeup foundation cream, and if you do not have it specifically, a regular skin makeup foundation will do. You can apply the skin foundation with your fingers o with a small brush. Let the makeup foundation dry (over 30 seconds) and then you can start getting makeup the rest of your face as you will usually do.
It is now time to apply the eyeshadow. In this case, we have use two different tones to get the effect,Brown Abéñula Eyeshadow for the background and a bronze eyeshadow. Apply Brown Abéñula Eyeshadow over the eyelid with small taps with your fingers or a small brush. Start on the inner part of the eye towards the outer v.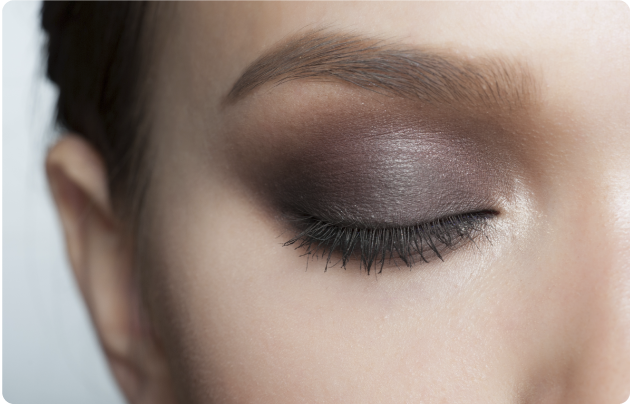 Afterwards, apply the bronze eyeshadow on the crease of the eye with an eyeshadow brush. Apply over the crease of the eyelid creating a line until you reach the outer area of your eyelid.
Once you have applied both brown tones (Brown Abéñula Eyeshadow and a brownish color), we can start blurring it. In order to do that, use a blurring brush to smooth the lines of the eyeshadow. You can get this, blurring the makeup with up movements, smoothing the eyeshadow line of the crease on the eyelid towards brow bone, in order to push its arch shape.
Then, use the Brown Hypoallergenic Eye Pencil from Abéñula, creating a line on the upper-lashline. After that, you can blur the line as before, in order to make it with the eyeshadow.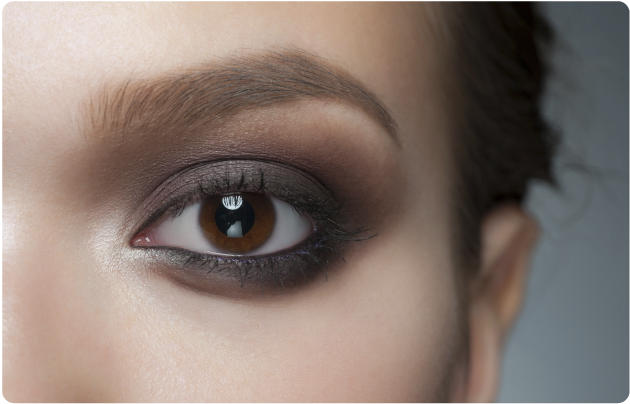 Finally, you can apply eyelashes mask, brown or black, making zigzag movements.
A small trick, we recommend you use a highlighter. In order to get more depth and perfection, you can light the brow bone and teartduct area with the highlighter.
Once you are finished, you simply have to do some retouching, and you will have your perfect brown smoky eyes.